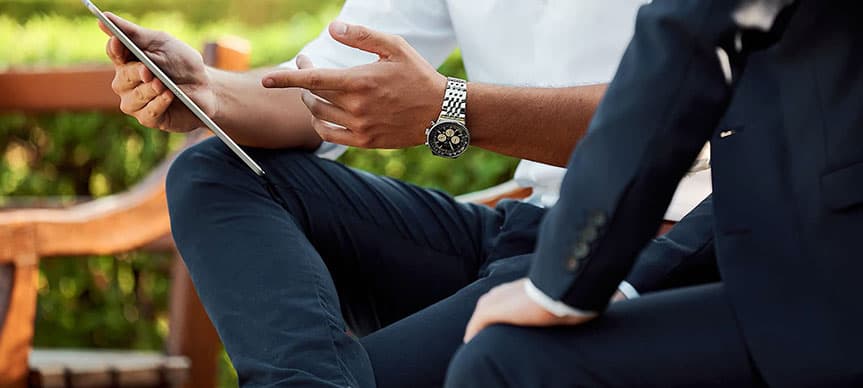 Every now and then we are bombarded with new updates regarding technology and the digital world. This advancement has transitioned the way we interact with each other.
The fleeting changes of our technology can be intimidating for start-up businesses. This is why some resorted to training and others hiring digital consultants to do the job.
What's a Digital Consultant?
Digital marketing is considered to be one of the most complex tasks to master, it is also ever changing and would take time, money and effort to be successfully integrated to your business by doing it alone. So if you are looking for a fast alternative to urgently apply digital marketing to your business you need to hire a Digital Consultant.
A good Digital Consultant knows every nook and cranny of how an effective digital marketing works, they have the skill and experience to expand and keep your business afloat. They have the ability to innovate and help manage your business.
Why Hire a Digital Consultant?
When the digital world took over and as social media emerged and became populated, online ad campaigns started as well. As time goes, its potential grew and a lot has integrated digital marketing to their businesses.
But to come up with a flawless system on your own is quite challenging. So here are few reasons why your business needs digital consultant:
A good consultant knows how to research about the industry and gain important insights for improvement that can be applied to your business
In order to acquire conversion, you have to come up with a unique and enticing campaign to attract your audience. A consultant knows what's lacking and what needs to be changed in order for your marketing strategy to improve.
Experienced consultants have laser precision targeting strategy. They are keen to specifically select those who have the same interest as your brand advocacy which potentially converts the audience to loyal followers then into consumers.
Clear defined Marketing Strategy
Every business must have well defined objectives. One of the consultant's jobs is to make sure that every goal and strategy leads to growth.
Understanding your audience and knowing their needs is important to maximise your online presence. To have experts work on strategies will help you gain more reach.
As an entrepreneur you must know the importance of first impressions. A consultant will let you know if your content needs to be enhanced before publishing it to the market, this allows you to have the perceived value that will give your target the lasting impression of your brand.
Know that your offline and online campaign becomes powerful once integrated together, consultants will tell you the necessity of combined marketing and will help you how to integrate both for more effective strategy.
Every business owner must know the essence of being versatile and master the ability to adapt to inevitable changes and trends. A good digital consultant is quick to their senses, they immediately know when to change the system and which changes are needed to be integrated for your business.
It is important to know where your investments are going and if there are improvements with your business. A credible consultant will give you heads up if your strategies could either make or break you.
Your business needs constant engagement with improvement, having a dedicated team to evaluate and analyse your digital marketing strategies will help your business trajectory elevated.
It is good to be aware of market trends but being the trend setter is another thing. Getting on top and having others follow your lead is a major breakthrough for your brand and that's one main goal a good marketing consultants want to achieve.
If you want to learn more about Digital Consultants, feel free to contact us today!
Get in touch
Please submit your contact details and a member of our team will be happy to discuss how we can help you attract, engage and retain your customers online.