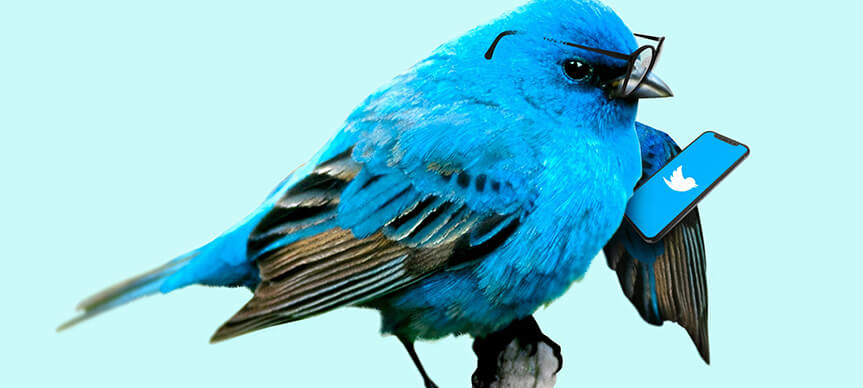 Every business would love to reach thousands of people and engage their audience to a point where they become loyal customers and are happy to spend money. It may sound difficult or unachievable given where your current digital footprint is, however, with proper marketing strategy and execution, you'll be surprised how easy and attainable garnering followers and potential customers could be.
You might be wondering how on earth would it be possible to gain thousands of loyal followers without breaking a sweat and your bank balance? The answer is rather simple and revolves around social media marketing.
Over 3 billion people worldwide are avid social media users. Most people use social media for leisure, communication, building awareness, and most importantly, engaging brands. So if you're still not fully convinced, then you're totally missing out on great opportunities for your business.
This week we wanted to shine a spotlight on one social network in particular, namely, Twitter. With over 300 million users who actively send out 500 million tweets per day, it is still by far one of the best social networks to promote your brand and reach thousands if not millions of people each day.
So here are some of the top reasons why your business needs a Twitter account:
Traffic
By utilising Twitter marketing tools like Twitter Cards, you'll be able to garner a lot of opportunity in generating thousands of clicks to your web page. In doing so, you need to tweet frequently for your potential consumers to see without spamming and offer value. You should initially aim for between 5-10 tweets per day about trending topics that have synergy with your brand, products, services or audience to get the conversation started.
Network
Twitter is one of the easiest platforms you can use to inexpensively develop your marketing strategies and reach as many clients as you want. With its user-friendly and ergonomic functions, no wonder a lot of executives, celebrities, politicians, entrepreneurs, etc. use twitter often compared to other social media platforms.
Advocacy
If you're looking for a place to easily share your insights for people to actually engage in, then Twitter is the best avenue to make it possible. As long as you set your page for the public to view and you regularly post relevant content that motivates and encourages people in relation to your brand, you'll get high chances of sharing your insights and gaining more followers.
Search Engine Optimisation (SEO)
The moment your content reaches a decent amount of shares and engagement, you'll have a great opportunity to climb on the rankings on search engines. Incorporating a lot of keywords prompts search engines to optimise them and eventually place you on higher rank for more people to engage with.
Return on Investment (ROI)
Since Twitter has a low maintenance system, it is easier to gain more than on most other marketing strategies as you can measure your return based on metrics such as followers, retweets or website traffic. As long as you're beginning to see more people engage and share your content all you have to do is continue with the same method of tweeting consistently.
Summary
Every social media network and indeed, marketing strategy, takes time and proper execution. However, with Twitter, not only can you achieve really long last results but you can also engage with your audience on a one to one basis. It is for this very reason that a lot of businesses are now turning to the Twitter platform to provide customer care.
To find out more about how we at Stacked Digital, can help your business leverage Twitter for your business, please contact us today.
Get in touch
Please submit your contact details and a member of our team will be happy to discuss how we can help you attract, engage and retain your customers online.