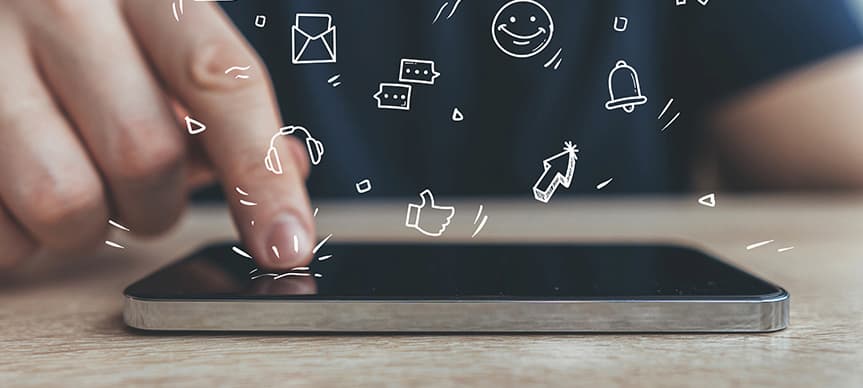 With today's digital advancement, it is necessary for your business to be present online. Options such as having a website, e-commerce platform, social media page, or a mix of everything that gets your business online can potentially increase your market leads. Regardless if you're not conducting business online, your loyal consumers and potential new customers are looking to transact online because of the convenience it offers. 
If you still haven't decided on whether you truly need an online footprint, then you are setting your business up for potential failure. So to better convince you, here are reasons why your business needs and online footprint. 
It attracts potential customers more
Nowadays, people often consult the internet if they want to learn or get some information about their interests, and it does not exempt in searching for brands to transact business with or knowing their background. Deciding to have an online presence will give you an edge towards your competitors who still prefers to do business traditionally. It also provides your consumers the convenience.
Present your products and services easier
Instead of exhausting yourself in asking for support from people you know through word of mouth, or spending a lot of effort, time, and money through traditional marketing, being present online provides you a convenient way of marketing your products and services.
Effortless in building customer relationship and credibility
If you want to easily interact with your target audience, then there's no better way to do that than by reaching them online. Knowing your audience in a personal way can help you enhance your relationship and credibility. Also, having online presence makes your brand more relevant to the community since most people nowadays are online dependent. 
Market your brand easier
If you're looking for an effective marketing tool, there is a whole host of online options available to you, with free or paid options. It is also cheaper than doing the traditional marketing methods. As mentioned earlier, most of your target audience are now online dependent and if your business still has no online presence, then it's totally missing out a lot of opportunities for growth. Social media platforms are great avenue for gaining influence and promoting your brand advocacy. It also breaks distance barriers and allows you to have an approachable image so that people will be able to interact with you easier. 
Cost Efficient
Compared to traditional marketing, digital marketing is considered to be a cost effective method option in reaching your target audience. Usually, setting up a page in any social media platform is free and still works in gaining organic traffic. On the other hand, paid ad campaigns can be adjusted depending on your budget.
It operates round the clock
The digital world doesn't sleep, being present online means that you can reach a significant number of people that will potentially engage with your business even if you are not actively monitoring 24/7. Also, it is easier to reach people worldwide regardless of your timezone because your ad campaigns can be scheduled automatically and will do the job for you.
The world of technology is ever changing and the possibilities are endless. Having an online footprint for your business can be one of the wisest move you could ever do if you want it to grow.
If you want to learn more about having an Online Footprint for your business, feel free to contact us today! 
Get in touch
Please submit your contact details and a member of our team will be happy to discuss how we can help you attract, engage and retain your customers online.