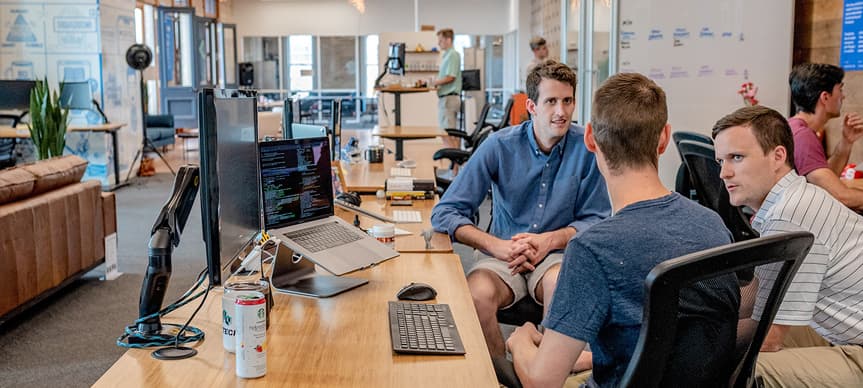 In every business, it is really important to have an established customer care service, it's like the core secret for every industry to survive. Most of us heard about the saying "the customer is always right", although it's not always literally true, but being an entrepreneur you always have to set your mind that in order to boost your profit you have to capture the hearts of your consumers and keep them satisfied.
Because we are now living in a digital world, customers have become harder to please and mere human efforts is not enough to compensate in addressing their concerns and needs immediately. In order to keep up with your customer's demands you need to adapt with what our technology can offer. So here are several customer support tools that will help you with your business:
Phone Software
Based on statistics, 59% of customers prefer phone services in seeking immediate resolution to their concerns, and 57% prefer to talk with a real person rather than having a transaction online. Having a seamless phone software that helps improve customer experience is vital if you want to retain a good reputation to your customers.
An example of excellent phone software is Channels. It can support inbound calls, IVR, toll-free numbers, international numbers from different countries, call recordings and monitoring, reports, lead generation, etc.
Ticket/Email Software
Email support is also essential in every business; it basically ranks 2nd to phone service. Having an organised ticketing software helps you keep email records on point. In doing emails, customers expect a clear and straight to the point resolution to their queries. An example for Ticketing/Email software is HelpDesk.
Chat support
Another effective customer service is chat support/live chat. According to statistics, over 38% of consumers will most likely purchase from a store that offers chat support and 51% are willing to stay and purchase again if being attended through chat support. An example of chat support software is LiveChat that offers a seamless live chat support.
Knowledge base
Since people are more confident in using technology, a lot of consumers would go about finding ways to get information about a brand and its products or services without the need of reaching someone. Having a knowledge based software allows you to provide information about your product which promotes self-service. An example of knowledge base service is Zendesk.
Video Conference
One way to boost trust and loyalty is being able to provide an interactive way of serving your clients. Being able to conduct a video conference, esp. during this Covid pandemic is a very strategic way because you can explain your sentiment clearly and be able to answer your client's questions in a profound way. One popular example of video conference software is Zoom which is initially for free but you can also avail their premium package so there's no interruption.
These are just a few of the effective tools you can use to give your customers the optimal customer support experience. If you want to learn more, feel free to contact us today!
Get in touch
Please submit your contact details and a member of our team will be happy to discuss how we can help you attract, engage and retain your customers online.