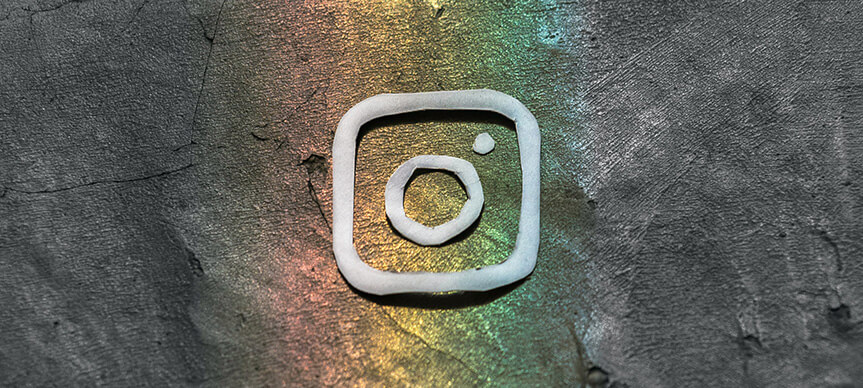 With the rapid growth of technology, it is not a surprise that more and more businesses are looking at digital marketing as a tactic to grow their businesses. A lot of business owners are encouraged to update their systems and culture when it comes to promoting their content, although traditional campaigns still work, its efficiency is not as effective as online advertising.
We all recognise and understand the importance of social media networks. Our last few blogs have actually focused on platforms such as Facebook and Twitter. Therefore, this week we wanted to continue this theme and really dive into some of the benefits of having an Instagram page for your business.
The Instagram social network is very much a visual platform, combining images and videos with small amounts of text. There are over 500 million daily active users, which means it's a great avenue to reach a massive crowd that will help your network and business grow. In fact, 90% of the top 100 brands in the world use Instagram accounts to interact with their followers.
To highlight its potential, here are 5 benefits of having an Instagram page for your business:
Intent
The true indication of success for every business is not just gaining followers but converting each of them as consumers. Unless your traffic converts to sales, you are not optimising your results on Instagram. The great thing about the audiences on Instagram are that the vast majority of them have buying intent. This makes it a great place for business transactions and sales. Recent data suggests that one third of its population have used the platform to make a purchase.
Tracking
Most people are aware that Facebook is the leading social media platform with billions of users worldwide. This makes it a great source of business growth and since Instagram was bought by Facebook, it adapted how advertising campaigns work. instagram also shares many of the advertising capabilities of Facebook making it a rich source of potential customers and detailed insights. You have the opportunity to track everything from link clicks, lead conversions, and cost per result on every campaign you run.
Reach
Because of Instagram's organic function, you can have the advantage of reaching and encouraging people to engage with your content without actually forcing them to. This builds a very natural and symbiotic relationship between your brand and your followers.
Visual
Given that Instagram is a home for people who love photographs, this gives you the opportunity to present your content in an interactive, unique and visually enticing way. It allows you to capture your audience's attention and engage your followers in a way that is not possible on other social networks.
Congruence
With Instagram's versatile set up, it gives you a lot of room for improvements and development. You can start to develop strategies and formulas that work on Instagram and can be applied to other social networks to have cross platform congruence.
Summary
As we have seen throughout this blog, Instagram presents a unique set of benefits to any business that starts to market their brand on this platform. With visual content being easier to consume than written content, Instagram is a great way for your business to present it's products and services.
To find out more about how you can streamline your social media visibility with Stacked Digital, contact our team today!
Get in touch
Please submit your contact details and a member of our team will be happy to discuss how we can help you attract, engage and retain your customers online.